So you've decided on a destination, you've got your travel buddy lined up and you're ready to start booking… But have you asked these make-or-break questions?
Do you both want the same kind of holiday?
Everyone's different, and that's okay! But there's nothing worse than going on a holiday with someone that wants to go to party all night and sleep all day, when all you want to do is go and see the sights and do some fun day activities, or visa-versa.
Maybe you want to go to Sky Garden all night long and they want to get up at 5am to do a 40km volcano bike ride – oh lawd!
How do your budgets compare?
The taboo question – what can you both afford? Do they expect to be eating out somewhere lavish every single meal, when you're thinking of grabbing some cheap street food on the run?
We knew from the get go that we were travelling on a budget if we wanted to travel for a long period, hence Tight Travellers!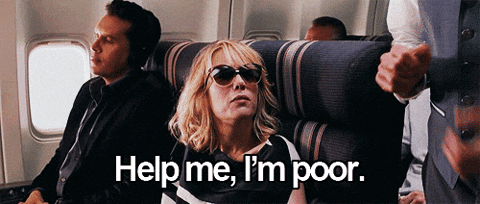 Do your travel styles match?
Are you a get-up-and-go, cram-in-as-much-as-you-can kind of traveller? That's great! But make sure your travel buddy is too, or let them know they should expect to be busy!
They might want to laze around the pool, drinking cocktails with colourful umbrellas and taking pictures for the 'gram all day, when you're itching to explore the city more!
Do you both enjoy the same amount of down time? Once you get back to your accomodation does your travel buddy want to relax and maybe take a nap? All the while you just popped back in for a shower and you'll be ready to head back out in 10 minutes.
Being able to travel is one of life's greatest opportunities. The most important thing is that you have fun and don't sweat the small stuff!